Strong Hold Plus Double Shift Storage Cabinet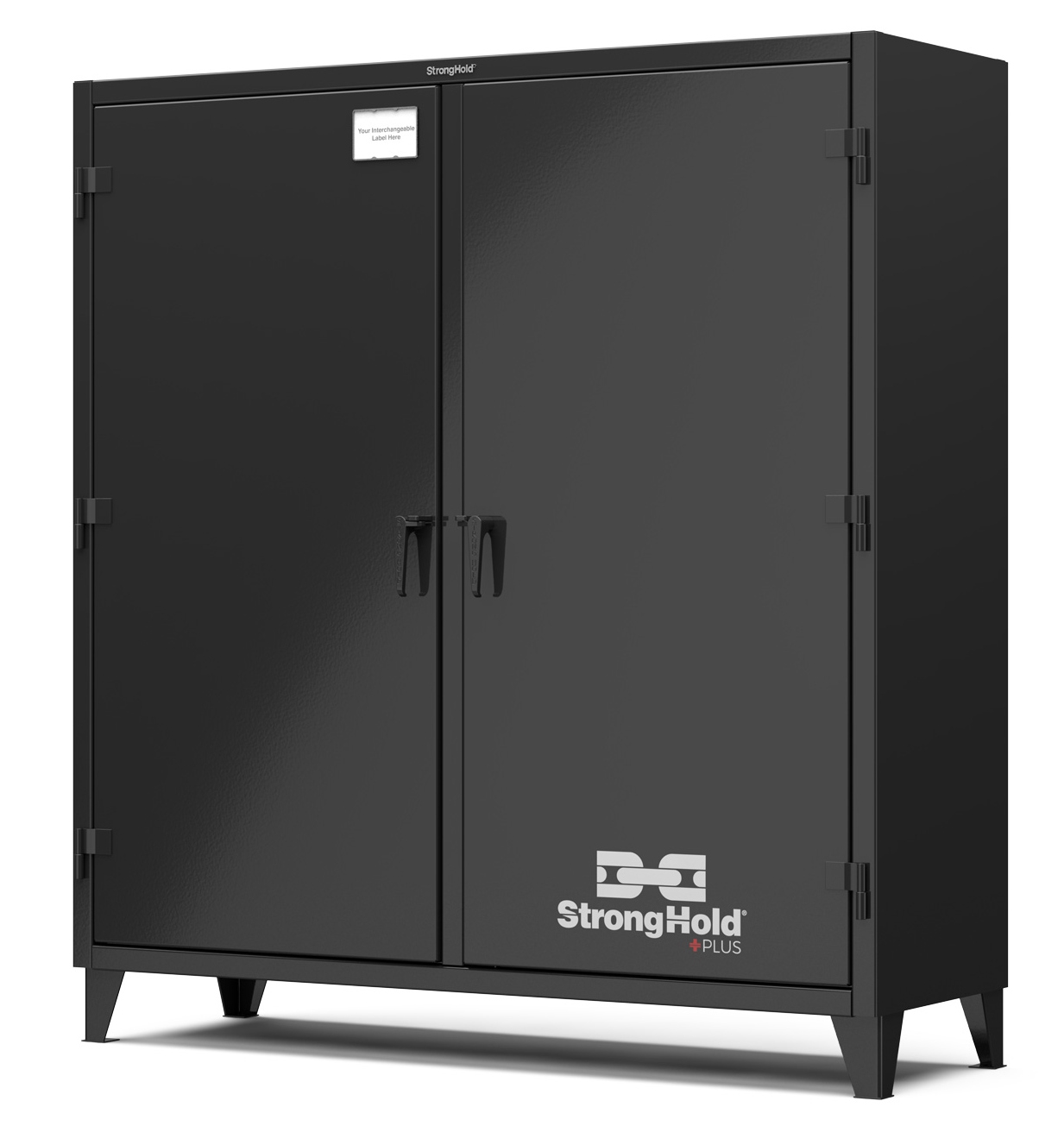 Strong Hold Plus Double Shift Storage Cabinet provide 2 separate compartments. 2 people can easily work out of 1 cabinet. Lock up 1 side while using the other. Strong-Hold Cabinets are shipped completely assembled and ready to use. There is no lost time for shelf installation or setup.
♦ Shelf dividers and shelf labels keep your space neat and tidy
♦ Exterior cabinet label helps you and others to identify the purpose of the cabinet
♦ Interior dry-erase board keeps you and the contents of your cabinet organized. Jot down ideas, reminders or keep track of inventory.
Strong Hold builds strong, dependable industrial storage solutions using heavy-duty, 12 gauge steel. Cabinets are precision-cut with lasers, formed, welded, steam-cleaned and coated.

Click on Model Number for More Information and Available Discounts