Stack Only Fiberglass Containers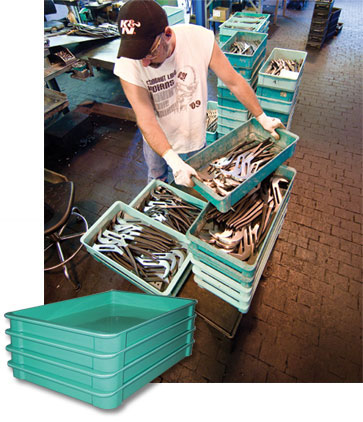 Stack Containers offers are ideal for handling forgings, machined parts, stampings, ceramics, rubber and other hot parts from molds or processing machines. Conductive Containers provides optimal product protection with exceptional weight-carrying capability and possess superior physical properties over thermoplastic and corrugated products.
Stack Containers

MFG Fiberglass Containers

MFG Fiberglass Covers

MFG ESD Fiberglass Container

MFG ESD Fiberglass Covers

We have shipping points all over the United States and Canada!