WireCrafters SD3812 Sliding Door with 2 Door Posts
MFG's Part SD3812
List Price: $1,271.44

Our Price:

$738.43

You Save: $533.01 (41.92 %)

Larger Quantities: Use Quote Form

Availability:

Ships in 2-3 Days
WireCrafters SD3812 Sliding Door with 2 Door Posts
WireCrafters SD3812 Sliding Door with 2 Door Posts. Universal construction works for left or right hand slide and inside cage or outside cage installation. Shown with options panels and post. 


♦ Door Size: 3' wide x 10' clear opening x 12'-5.25" tall 

♦ Overall Width: 40" wide including the 2 door post

♦ Transom panel sized to match partition height

♦ (2) 4 wheel trolley trucks, 16 gauge track and door keeper assembly 

♦ Wire Pattern: 2" x 1" woven wire 

♦ Padlock lug is standard 

♦ Custom sizes are available

♦ Standard Color: Gray 

♦ Note: $65.00 added for every 1,300 pounds of material for palletizing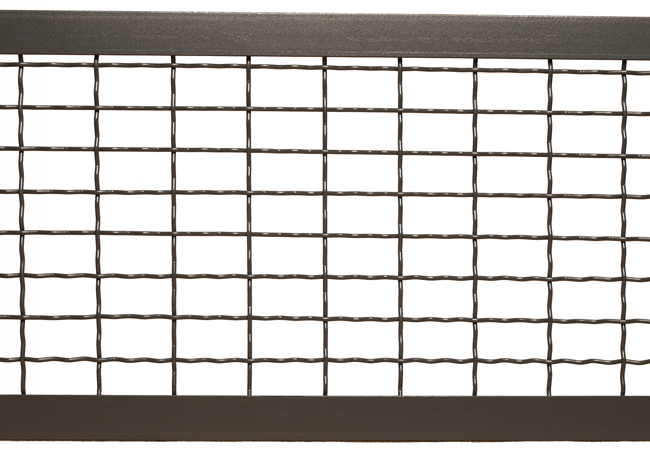 Try our Product
Designer!

Door Size: 3' wide x 10' clear opening x 12'-5.25" tall 
 ♦ Overall Width: 40" wide including the 2 door post 
♦ Transom panel sized to match partition height 
♦ (2) 4 wheel trolley trucks, 16 gauge track and door keeper assembly 
 ♦ Wire Pattern: 2" x 1" woven wire 
 ♦ Padlock lug is standard 
 ♦ Custom sizes are available 
♦ Standard Color: Gray 
 ♦ Note: $65.00 added for every 1,300 pounds of material for palletizing
There are no additional images for this product.
There are no related accessories for this product.
There is no related video for this product.
Want to be sure you're paying the lowest price?
We guarantee it.
We are making everything possible to provide you the best products on the lowest prices possible. Due to the higher number of products in our store we think that is possible some of the prices on our products to not be accurate.
If you find one of our products with lower price than ours, please use this form. We will compare the prices and will offer you the product on the same price!
Here's how it works:
1. Found a cheaper price?
2. Ask us for a price match - Just fill out the form and we'll check the details.
Please fill in the form below:
*
Required fields