Rousseau Metal L3ABD-4047 L-Series 5-Drawer Modular Cabinet
MFG's Part Number: L3ABD-4047
List Price: $1,305.00

Our Price:

$626.00

You Save: $679.00 (52.03 %)

Larger Quantities: Use Quote Form

Availability:

Usually Ships in 3 Weeks or Less
Rousseau Metal L3ABD-4047 L-Series 5-Drawer Modular Cabinet
Rousseau Metal L3ABD-4047 Compact L-Series 5-Drawer Modular Cabinet designed for daily use, present the perfect fit to better respond to our customer's needs. With its thoughtful design, the Smart Compact Mobile "L" Cabinet is versatile, modular and ingenious! It's also an excellent alternative to the "R" Heavy-Duty version.

♦ Size: 18" wide x 21" deep x 40" high.
♦ (2) 3" tall drawers with 9 compartments.
♦ (1) 6" tall drawers with 6 compartments. 

♦ (2) 12" tall drawers with 4 compartments.
♦ 
Price includes locks(s) on cabinet housing.
♦ 100% drawer extension in both drawer depths.
♦ The Rousseau drawer rolling mechanism is covered by a lifetime warranty.
♦ Cabinet Weight: 155 pounds

Security Accessories
♦ Central lock on the cabinet housing (Standard).
♦ Vertical Security Bar locks a bank of drawers in the cabinet with safety hasp for padlock for padlock is located at the top of the bar to facilitate access. Covers a bank of drawer 20" to 36".
♦ Electronic Lock System. Allows user to electronically lock all drawers in the cabinet at the same time. Up to 20 different users can be programmed. 4-8-digit access codes;
Cabinet Base available
♦ 2" and 4" heights with 2" recessed clearance. Not compatible with floor anchoring kit.
Leveling Glide Kit
♦ Used to stabilize a cabinet installed from 1 1 ⁄8" to 2" on an uneven surface. Can be installed under cabinets with or without bases
Floor Anchoring Kit
♦ Used to anchor a cabinet (without base) to the floor.
Stacking Kit
♦ Designed for stacking two "L" compact cabinets. Used at the bottom of the upper cabinet.
Handle Protector
♦ Installs on drawer handle by clipping in place. Made of transparent plastic and protects identification labels from dust, grease and dirt.
Labels
♦ Labels designed to be inserted on handles under the handle protector. 30 labels per page (10 pages).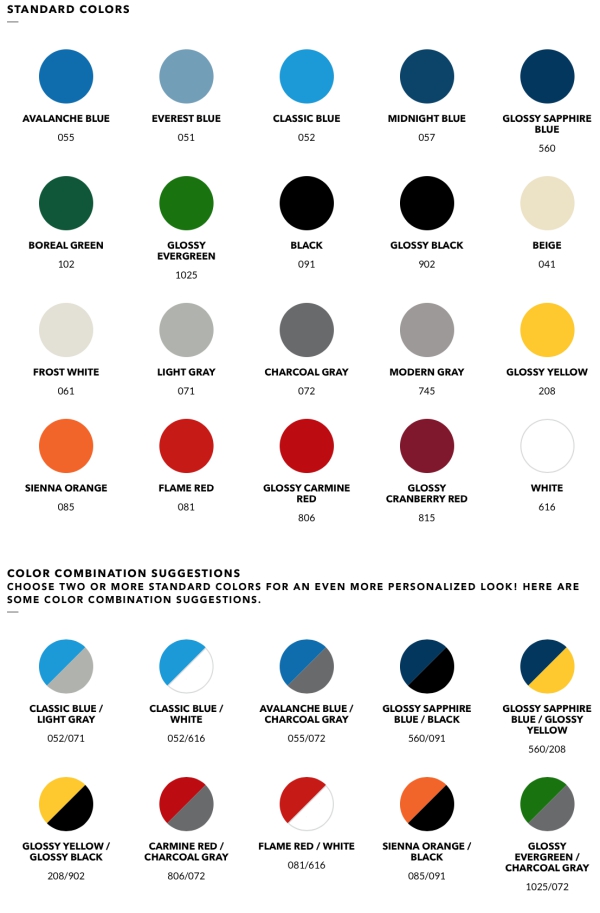 Watch Product Video
Size: 18" wide x 21" deep x 40" high. ♦ (2) 3" tall drawers with 9 compartments. ♦ (1) 6" tall drawers with 6 compartments. 
 ♦ (2) 12" tall drawers with 4 compartments. ♦ 
Price includes locks(s) on cabinet housing. ♦ 100% drawer extension in both drawer depths. ♦ The Rousseau drawer rolling mechanism is covered by a lifetime warranty. ♦ Cabinet Weight: 155 pounds
There are no additional images for this product.
There are no related accessories for this product.
Want to be sure you're paying the lowest price?
We guarantee it.
We are making everything possible to provide you the best products on the lowest prices possible. Due to the higher number of products in our store we think that is possible some of the prices on our products to not be accurate.
If you find one of our products with lower price than ours, please use this form. We will compare the prices and will offer you the product on the same price!
Here's how it works:
1. Found a cheaper price?
2. Ask us for a price match - Just fill out the form and we'll check the details.
Please fill in the form below:
*
Required fields