Strong Hold 6 Drawer Tool Cart | Model 4-TC-241-65/DB
MFG's Part Number: 4-TC-241-6/5DB
List Price: $3,425.00

Our Price:

$2980.00

You Save: $445.00 (12.99 %)

Larger Quantities: Use Quote Form

Availability:

Usually Ships in 3-4 weeks
Strong Hold 6 Drawer Tool Cart | Model 4-TC-241-65/DB
Strong Hold 6 Drawer Tool Cart, model 4-TC-241-6/5DB keep valuables safe. Their rugged design makes these cabinets the ideal maintenance work stations on wheels. These are constructed using 12 gauge steel and feature a 7 gauge work top with side and back guards to prevent tools and parts from falling off. The tool carts can be locked up when not in use to keep your valuables safe. They are locked with a padlock using our standard 3-point locking system. These tool carts feature 6 half width drawers on the left side and an adjustable shelf on the right side. There is room for you smaller items in the drawers and larger items on the shelves.

♦ Side: 48" wide x 24" deep x 36" high.
♦ Overall height: 44".
♦ Shelves:
♦ Drawers: (5) drawers 18" wide x 20" deep x 4" high and (1) drawer 18" wide x 20" deep x 6" high.
♦ Drawer Capacity: 400 pounds each.
♦ 6" high x 2" wide swivel with brake and ridged polyurethane casters make maneuvering easy and can withstand a 2,000 pound load
♦ A handle is provided for steering.
♦ Unit Weigjht: 592 pounds



12 GAUGE STEEL IS SIMPLY STRONGER

The chart below shows the difference in thickness between Strong Hold's 12-gauge body compared to lighter gauge steel.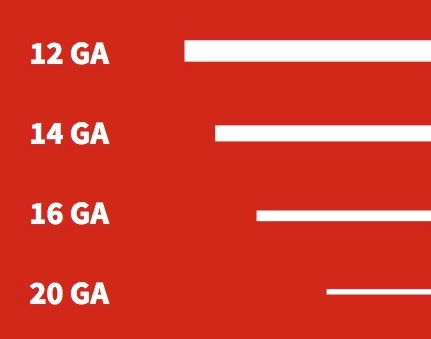 Color Options:

Standard Color is Dark Gray. 

Optional Colors: Medium Gray, Steeltone, Signal Red, Buff, Dark Blue, Safety Yellow, Midnight Black and White.

Optional colors may change lead time.

Watch Product Video
Side: 48" wide x 24" deep x 36" high. ♦ Overall height: 44". ♦ Shelves: ♦ Drawers: (5) drawers 18" wide x 20" deep x 4" high and (1) drawer 18" wide x 20" deep x 6" high. ♦ Drawer Capacity: 400 pounds each. ♦ 6" high x 2" wide swivel with brake and ridged polyurethane casters make maneuvering easy and can withstand a 2,000 pound load ♦ A handle is provided for steering. ♦ Unit Weigjht: 592 pounds
There are no additional images for this product.
There are no related accessories for this product.
Want to be sure you're paying the lowest price?
We guarantee it.
We are making everything possible to provide you the best products on the lowest prices possible. Due to the higher number of products in our store we think that is possible some of the prices on our products to not be accurate.
If you find one of our products with lower price than ours, please use this form. We will compare the prices and will offer you the product on the same price!
Here's how it works:
1. Found a cheaper price?
2. Ask us for a price match - Just fill out the form and we'll check the details.
Please fill in the form below:
*
Required fields